Welcome to Counseling Services Atlanta Group, LLC
  Professional Psychotherapy and Counseling for Individuals, Couples, Family and Groups.
WELCOME TO CUMBERLAND PSYCHIATRIC GROUP   DRS. THOMAS, NIAK AND VOLONGA NO LONGER WITH US
WELCOME TO CUMBERLAND PSYCHIATRIC GROUP     DRS. NATASHA THOMAS, jAESH NIAK, AND VOLONGO NOT HERE
People come to me for many reasons because of my 15 years of excellent education and supervised training before I entered private practice 31 years ago. They are usually referred because of my reputation for saving troubled marriages and for my highly effective Wonderful Marriage program that has a money-back guarantee. Couples worry about spending a lot of money for marriage counseling that is not successful, so I let them decide if the counseling is successful and do not charge if they feel that it is not, on a per session basis. For those who didn't get marriage counseling in time, they come for my Divorce Preparation and Recovery programs that prepare them for dating and remarriage within weeks. I see divorce as a detour rather than a disaster that gets the couple back as quickly as possible to the marriage they intended in the first place.
Parents  also bring their children and teens for a variety of issues: ADHD/ADD, Bullying, Motivation, Depression, Anxiety, Bipolar Disorder and others. Conventional Motivation is not my expertise, but motivation that addresses the attitudes of "I don't care", "I can't", "what does it matter?" produced by hopelessness rather than helplessness. I also use this dynamic of hopelessness-humiliation-shame to save the bullied from a lifetime of problems. I am one of the few counselors who understands and specializes in the dynamics between hopelessness-shame-embarrassment. Hopelessness in children and teens is a relatively new phenomenon.
Whole families come to work out conflicts. Clients also appreciate my high standards for expertise that entails a lot of research and innovation in our rapidly changing society. Texting, for instance, usually renders our youth incapable of intimate relationships such as marriage, so I have to be constantly changing marriage and family counseling methods to accommodate societal changes.
Please refer to the topics at the top of my website for subjects of interest. It might help you to know that people have said that they find me easy to talk with, caring, wise, compassionate, non-judgmental and that I allow people the time they need to tell me what they want me to understand about their needs.
I accept some major health insurance carriers for payment for many reasons. The types of counseling I have to charge the $150 for are those that require me to see more than one person or that require research and creativity, such as Marriage, ADHD/ADD, Family, Divorce Preparation and Recovery.   Make your life simple. Stop trying to figure out the complexities by yourself. Call me right now at 800-989-8037 and let's chat about what you want and need.
///////////////////////
Couples come to Lane A. Stokes at Counseling Services Atlanta to be enabled to have a marriage that is a daily experience of love in action: someone to come home to who is always happy to see him or her, a growing intimacy of talking, satisfying sex, good communication with few arguments, expressions of being appreciated and acknowledged for who he/she is and for what he/she does, a peace that pervades home and work, and the unselfish meeting of one another's needs. Fewer and fewer people in society believe this kind of marriage to be possible due to so many unhappy marriages. You can have this marriage and guess what? It could begin during a free telephone consultation. Call me at 800-989-8037 in Roswell GA and let's get started.
This marriage can be enabled in three ways: 1) From an existing marriage. The shift from unhappiness to a more loving relationship takes place painlessly during the first session. 2) By dating the right person. Lane teaches his tried-and-true method for sifting through all the possibilities, continuously encouraging until one establishes a sound relationship with that right person. Lane learned how to identify the qualities of the right person over his experience of 30 years of professional counseling. 3) From Divorce. Lane's motto is "A good divorce recovery is the  beginning of a wonderful marriage." Learn more on his website DivorceRecoveryRoswell.com. Lane teaches that divorce is only the inability to manage all the facets of marriage rather than a personal failure. Call Lane and begin the marriage you wanted from the beginning.
Everybody agrees that Lane is easy to talk with, caring, wise, compassionate, non-judgmental and gives plenty of time for people to tell him what they need during their free consultation. Call Lane today in Roswell GA at 800-989-8037 or lanestokes18@yahoo.com.
Health Insurance is not accepted for marriage counseling payment. Please read in Fees the reasons one would not want to use health insurance.
15 Reasons People Pay for Counseling
  To quickly end a crisis
  To prevent a suicide
  To avoid a separation
 To stop a divorce
 To get past a rape
 To change a behavior
 To control anger
 To stop nightmares
 To turn sadness to happiness
 To control a mental illness
 To stop worrying
 To get a better job or a promotion
 To control their children
 To control an addiction
 To find forgiveness
 And you may have a different one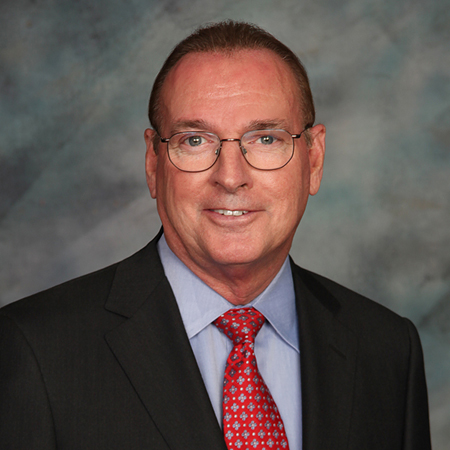 Lane Stokes
Counseling Services Atlanta
lanestokes18@yahoo.com
Tel: 1-800-989-8037