Lane Stokes, Individual & Couples Counselor
Do you want to learn how to love yourself and others in order to feel fulfilled with a purpose? Learn how to work through issues that have been preventing you from having what you want for both personal and business life.
Schedule An Appointment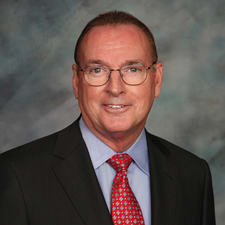 Lane Stokes, Founder of Counseling Services Atlanta Group
Lane Stokes is a Licensed Professional Counselor located in Roswell, GA and helps Individuals, couples and families through heartfelt struggles and challenges.
When looking for a Counselor, you want someone who is experienced, understanding and easy to talk to and also has the experience and tools to help you work through your personal challenges.
You will find me warm, calming, caring, non-judgmental, humorous, creative and focused. Some issues can be resolved in one session and some need more. Contact me for a consultation or call (404) 487-1956 to make an appointment.
Some Of The Issues That I Help With
DIVORCE PREVENTION THERAPY
 Condensed Courses Teaching in Hours What Takes Years in Counseling
Happy Marriage in 22 Hours
I have education and hands on experience under supervision for treating Anxiety, Depression, Bipolar, ADHD, Underlying Causes, Family Conflicts, Single Parent/Child/Teens, Bullying. Also treat Sex and Porn Addictions in Marriage.
Are you ready to have that wonderful marriage you have only dreamed was possible?
Do you want to come home to your mate…
who is always happy to see you
with whom you have discussions with few arguments
whom you enjoy in passionate sex
who unselfishly meets your needs
who appreciates you for who you are
and acknowledges you for what you do
who grows with you in intimacy
who helps you create a peace that pervades your home and work
and someone whose fidelity you can trust absolutely?
I create exactly this in couples every day. Don't you want to be one of them? It will only take one session to convince you.
You will find me easy to talk with, warm, calming, caring, non-judgmental, humorous, creative and focused. Sessions are inexpensive at $150/50 minutes for all that you get. Some issues can be resolved in one session. I offer a non-conditional satisfaction guarantee that nobody has ever asked for in 31 years. Email [email protected] or call 404-487-1956 right now for a reservation.
You and I can get you this wonderful marriage in three ways:
Through your existing marriage
By dating the right person and establishing the wonderful marriage
By divorce. My motto is "A good divorce recovery is the beginning of a wonderful marriage."
Benefits Achieved With Counseling Services Atlanta Group
Clients feel more respect for me when I expect them to do the homework I give them and work as hard as I in bringing about their desired results.
Clients' brag to their friends that their counselor is constantly searching for new and creative ways of making counseling more effective for them.
Those in relationships/marriages see a remarkable change during their first session
Those in troubled marriages discover that from my first session I am causing them to love one another instead of focusing on the marriage as a problem.
Married couples realize that I am teaching them how to be married
Married couples realize in the first session exactly how their marriage is getting better, will survive and become a Wonderful Marriage.
All clients feel relief knowing they are in experienced hands