About Lane Stokes & Counseling Services Atlanta Group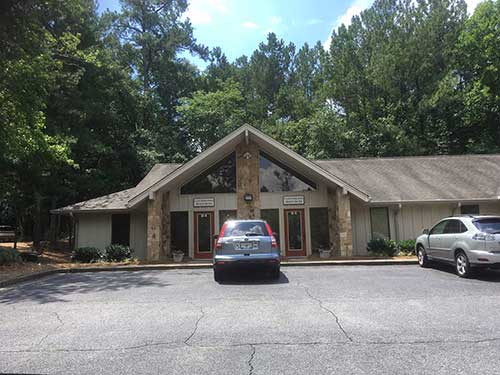 An outside view of the office.
It is my Depth of Experience counseling others and learning to heal my personal issues as a Counselor that sets me apart from most Counselors. I already had eleven years of training and 1200 Supervisory Hours before I began my 31 years of Private Practice as an LPC.
The best Psychiatrists, Clinical Psychologists, Supervisory Hospital Chaplains and Certified Pastoral Counselors had taught me hands-on how to conduct counseling for Marriages, Families, Children, Teens, Gang Members, Adults, Senior Adults, Suicidal and Homicidal Patients, Alcoholics, Addicts, Troubled Teenagers, Anti-Social Personalities, Adults with Dementia, Children with Brain Injuries, ADHD, Christian Faith Issues, Mental Illnesses such as Depression, Anxiety, Bipolar Disorders, Personality Disorders, Serious and Persistent Mental Illness (SPMI), Anger, Shame, Guilt, Trauma, Rape, Bullying Trauma, Grief, Sexual Addiction, Aging, Female and Male Menopause and others.
This means that every time I conduct marriage counseling or treat a Bipolar I am learning better ways of improving treatments and bringing about healing. The main difference, then, between me and other therapists with 31 years experience or less is that they did not begin already knowing advanced methods of treatment for most major conditions.
What do I love most about what I do?
I get to watch remarkable changes in my clients as they move quickly toward getting what they want.
I get to show clients how to love themselves and others. Boredom, hopelessness and resignation give way to passion, aliveness, love, courage, and reaching seemingly impossible goals.
I get to show troubled children and teenagers how to use panic attacks to win races and get coveted athletic awards.
Singles come to me to help them choose the right mate so they don't have to get another divorce.
And I could go on and on.
---
Lane A Stokes, LPC, SMHC, M.Div, MS, CPE
Marriage Counselor and Mental Health Specialist
Counseling Services Atlanta Group
Contact Me For A Consultation 
(404) 487-1956